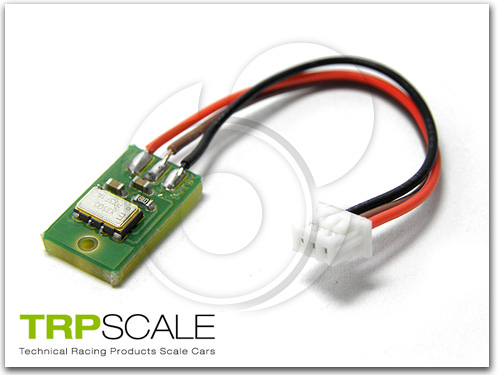 Description:
We have created a new version of giro for Kyosho dNaNo and Kyosho Mini-z MR03.
This version made by TRPscale is fully compatible with the Kyosho version with a really big diference on price who made almost imposible that this items had ben popular.
As you know the function of Giro in a dNaNo or a Mini-Z is offer a great stability doing automatic rectifications or steering and thothle and make almost imposible loose grip on track.
This giro could be very usefull when the grip on track is low as well very usefull on competitions.
The components and performances and settings are 100% compatible with Kyosho products.