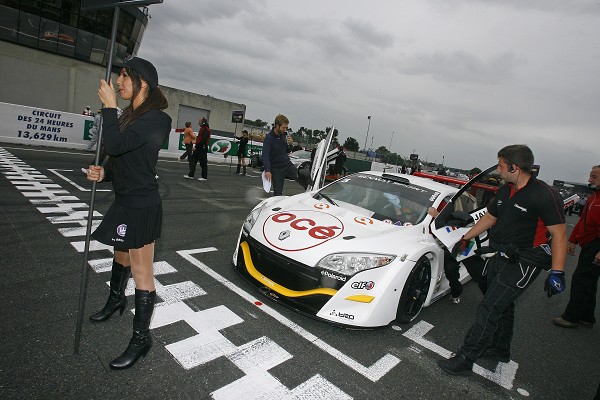 Forgotten the misfortunes of yesterday for Dimitri Enjalbert (Boutsen Energy Racing),
as he drove from pole position to take his fifth win of the season. The Frenchman
finishes ahead of Jonathan Hirschi (TDS Racing), Fabrice Walfisch (Team Lompech
Sport) and Mike Verschuur (McGregor by Equipe Verschuur). The positions in the
overall standings shift again before the holiday, with Hirschi reclaiming the lead by a
single point.
With the technical issues encountered on Saturday resolved, pole-sitter Dimitri Enjalbert could
get behind the wheel in the right frame of mind to take his revenge on fate. Despite the ambitions
of Jonathan Hirschi and Jean-Philippe Madonia (TDS Racing), Dimitri Enjalbert led into turn one,
ahead of the two New Mégane Trophy's flying TDS Racing colours, Madonia second ahead of
Hirschi. But the Swiss driver overtook his team-mate before the end of lap 1. From his 16th
position on the grid, Mike Verschuur was already up to 8th place, helped by a coming together
between Mathieu Cheruy (Tech 1 Racing), Antony Tardieu (Tech 1 Racing), Wim Beelen (Equipe
Verschuur) and David Dermont (Boutsen Energy Racing) right at the start of the race.
Nick Catsburg (Tech 1 Racing) also got off to a good start. The Dutch driver moved past Pierre
Thiriet (TDS Racing) into 5th place. Thiriet tried to get his own back straight away and hit
Catsburg. Thiriet picked up a drive-through penalty for his pains.
This was good for Dimitri Enjalbert of course, and the Parisian driver was able to open up a lead,
despite the show of resistance from TDS Racing. Back in fourth place, Fabrice Walfisch (Team
Lompech Sport) was but a few car's lengths ahead of Hoevert Vos (Equipe Verschuur) and Mike
Verschuur (McGregor by Equipe Verschuur). Mike Verschuur got the better of his countryman, so
the Eurocup Mégane Trophy leader was in 5th before the round of refuelling started.
Front runner Dimitri Enjalbert was first to pit. Jonathan Hirschi, Jean-Philippe Madonia and
Fabrice Walfisch followed suit. Mike Verschuur waited until the last moment. Not surprisingly,
Dimitri Enjalbert was still in the lead ahead of Jonathan Hirschi after the spate of refuelling stops.
The ones to benefit were Fabrice Walfisch and Mike Verschuur, who came back out ahead of
Jean-Philippe Madonia.
Dimitri Enjalbert stayed focused to the finish, thereby effectively erasing Saturday's retirement
incident and driving to his fifth win of the season. Finishing in second place, Jonathan Hirschi was
rewarded for his efforts by repossessing the lead in the overall standings, just one point ahead of
Mike Verschuur, who finished fourth today. The third podium place went to Fabrice Walfisch, for
the second time this season. In the Gentlemen Drivers category, Jean-Philippe Madonia had
another successful day, finishing fifth overall and first in his class for the sixth time this season.
Quote, unquote:
Dimitri Enjalbert: "I was very frustrated at having to retire before the start yesterday. Today,
everything worked fine. The hardest moment of the race was the start. It's always an incredible
feeling to win in front of my family and friends. This will be a great memory for me."